June 11 Photo Gallery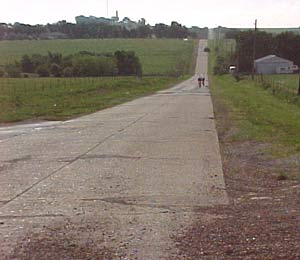 Old, Old Highway 50 east of Emporia
had its share of bumps and scenery.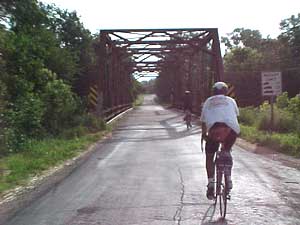 Pedaling across the old bridge.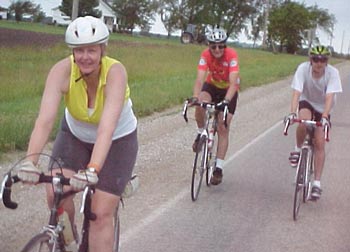 Riders on their way to Ottawa.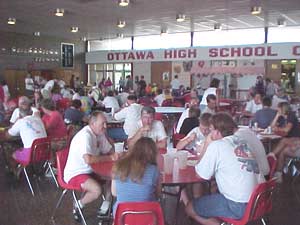 A "few" riders at the Ottawa High School.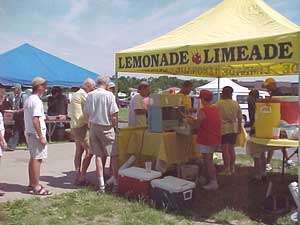 Lots of people took advantage of the
food booths set up outside the school.