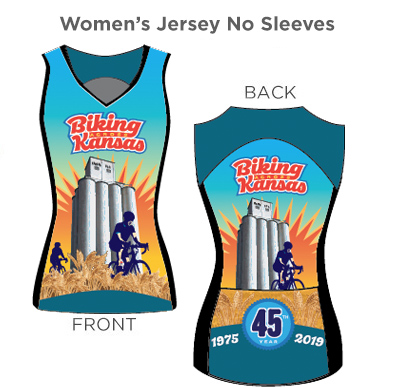 Order deadline: March 23, 2019

New design for 2019! Show your BAK pride with this custom-designed jersey made by FloraVelo. Two different technical fabrics provide moisture-wicking, anti-bacterial and UV50 sun protection properties. The jerseys include two back pockets plus signature side pocket. Choose your size based on your typical size for a comfortable shirt; FloraVelo jerseys do not run small.

Please review the size chart to assure proper fit.
View FloraVelo Jersey Size Chart

Women's sleeveless jersey, XS to 3XL:
Pre-order today for pick-up
or delivery in June 2019.
Pick-up Price: $75 (pick-up during BAK 2019).

Delivery Price: $83.50 (ships in late June 2019).