---
For info on what happened on today's ride, just click on the desired date.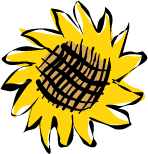 Day 1: June 10
Destinations:
Sublette, Satanta and Liberal

Today's route travels over the arrid High Plains region of Kansas.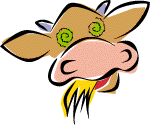 Day 2: June 11
Destinations: Dodge City, Meade and Ashland

Riders will get a taste of the Wild West when they pedal into Dodge City this afternoon!






Day 3: June 12

Destinations: St. John, Coldwater and Medicine Lodge

The two southernmost routes will ride through the scenic Gypsum Hills today.






Day 4: June 13

Destinations: Kingman,
Harper and Anthony

Cyclists will pass the half-way mark today!


More reports: June 14-17


---